SONOFILE SF-0101(Discontinuation)
Oscillator:SF-0101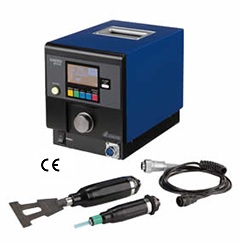 Powerful, hard Polishing, and gentle soft Polishing with a single unit.
99 steps enable to make precise amplitude adjustments.
New feature Nano-mode enable to perform high precisefilling.
Users can use large tools with maximum high power 100 W.
LCD monitor displays the vibration state, setting, and error condition.
Various modes are selectable according to operations.
If the oscillator heats up during operation, output is reduced automatically and operation can be continuously performed.
Automatic power off function is provided to prevent leaving the equipment on.
Equipped with a memory mode that can save the output value that corresponds with an operation's content
Specifications: SF-0101
Frequency
17–31 kHz Automatic feedback
Maximum output
100W
Amplitude adjustment
99 steps
Power supply
Single phase
100 VAC or 200 VAC, 50/60 Hz
Power consumption
300VA
Outer dimensions

(mm)

W226×D252×H180
Weight
5.0Kg
Ultrasonic Polishing : SF-0101 four features
The product comes standard with different types of handpiece
Two types of hand-pieces can be used by a single oscillator equipped with a variety of functions.
The product offers more versatile polishing and shorter work hours, and opens up a new level of ultrasonic polishing.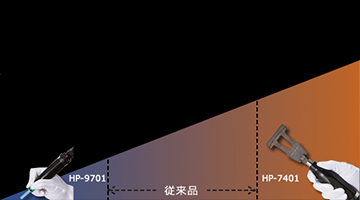 From rough grinding to ultra-fine polishing -one set can do them all
Two types of polishing modes (Hard/Soft) are alternately available on a single set.
The Hard-mode keeps a constant vibration level against the thrust forces applied to the tool, thus leading to powerful polishing.
The Soft-mode automatically reduces vibration depending on the thrust force applied to the tool, thus preventing excessive grinding. This mode is suitable for delicate work.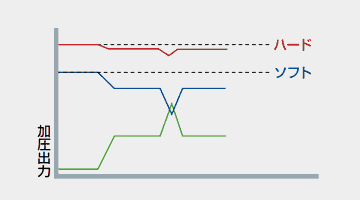 user-friendly operation screen
Manual mode
Displays information such as the machine status, frequency, and output.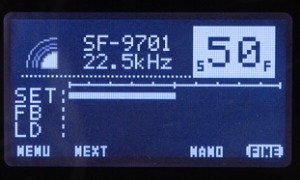 Menu screen
Allows the user to carry out operations such as saving the output values in the memory of polishing mode and auto-off function.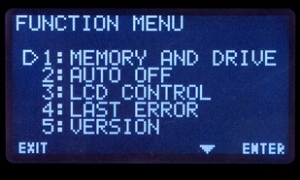 "Nano-mode" for ultra-fine work
Equipped with a new function "Nano mode," which enables ultra-fine amplitude control, the SF-0101 has raised the level of ultrasonic polishing work to a more intricate finish that was only achieved by hand.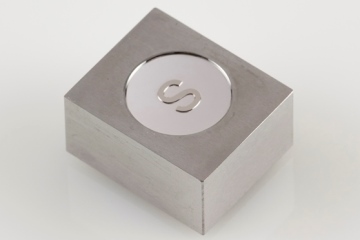 Click here to download the catalogs
Click here to apply for a test cut and Inquiries
Apply for test cut by fax
Apply for a test cutting by phone
Period of acceptance weekdays from 9:00 a.m. to 5:00 p.m.(Japan time)
Large-sized transducer:HP-7401

Optimum large handpiece for powerful operations.
The handpiece can remove thick metal layers by electrical discharge.
A wide and large size tool can be used stably.
Specifications: HP-7401
| | |
| --- | --- |
| Tool screw diameter | M8 |
| Cord | 1.7 m detachable curly cord |
| Outer dimensions | φ40 × 150L (mm) |
| Weight | 335g |
Small-sized transducer:HP-9701

This small, light transducer fits in the user's hand. It is optimized for delicate tasks and for long periods of operation.
Specifications: HP-9701
| | |
| --- | --- |
| Tool screw diameter | M6 (Comes with M4 adapter) |
| Cord | 1.7 m detachable curly cord |
| Outer dimensions | φ28 × 129L (mm) |
| Weight | 155g |
Standard Accessories Tools
Standard Accessories Tools: HP-9705/HP-9701

① SE-8851 ② SE-5845 ③ SE-7841 ④ SE-6803

⑤ SE-3803 ⑥ SD-1803 ⑦SE-9801 ⑧SD-4862

⑨ MD-8862-C1 ⑩ MX-1030 ⑪ MX-4010 ⑫ SC-4561

⑬ SC-4461 ⑭ SC-1530 ⑮ SC-1430