Thermoplastics/Composite materials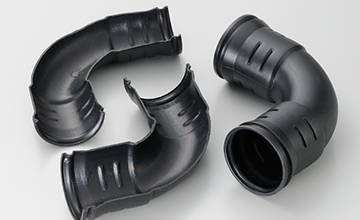 Plastics are roughly classified into "thermoplastic resin" and "thermosetting resin". Both can be softened by being heated, but their states after iced and hardened are different. Thermoplastic resin can be softened again by being heated but thermosetting resin can never be changed its state again even by being heated. Composite material is a material made from multiple materials. Lately, composite material made from resin with other materials as glass fiber impregnated are cut.
Common uses of Thermoplastics/Composite materials
Automotive parts (interior material / exterior material)
Oil jug
Electric parts housing
Public works / Building
Daily necessities / household goods
Examples of cut by ultrasonic cutter
PP (polypropylene) cutting.
Polypropylene cutting.
PA6 (nylon 6) cutting.
Nylon6 cutting.
Composite materials cutting.
composite materials cutting.
Products for Thermoplastics/Composite materials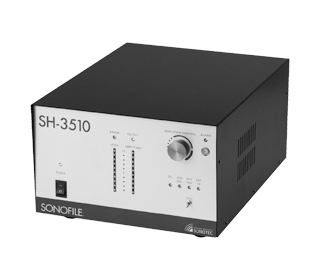 High-power Ultrasonic Cutter featuring Maximum Output of 500 W
The oscillator with a maximum power output of 500 W enabled powerful
cutting of difficult-to-cut and extra-tough work pieces. Abrasion resistant
carbide blade with 1 mm thickness can be used. Exchanging signals for
on/off, emergency stop, change of output level, and other features with
automated machinery or industrial robots is, of course, possible.
Machine / robot-mounted type
Manual-type hand piece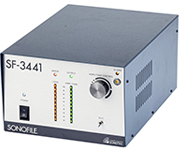 Standard Model for Use with Automated Machinery
This ultrasonic oscillator is capable of exchanging signals with the main units of automated machinery, industrial robots, plotters, etc., for operations, such as turning on/off, emergency stop and switching the output level.
Machine / robot-mounted type
Manual-type hand piece
Combination transducers
Frequency
Applicable materials
SF-8500RR
22kHz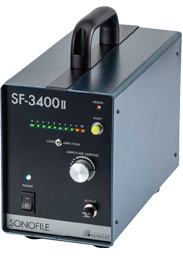 High-output cutter for manual operation: Assisting manual operations with clear cutting
This is a high-power ultrasonic cutter featuring the ultrasonic power
output of 220 W. The tool's ultrasonic vibrations at a frequency of 22 kHz
(22,000 vibrations per second) drastically reduce the cutting resistance.
Varieties of materials can be cut even more rapidly and cleanly with a
lower processing pressure. A function to enable constant monitoring of
loads during cutting was added anew, thereby ensuring added safety and
user friendliness.
Combination transducers
Frequency
Applicable materials
SF-3140
22kHz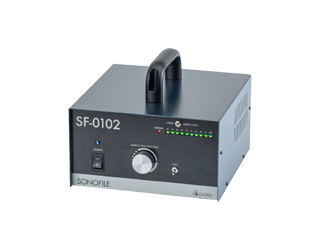 CE-compliant, versatile manual-type ultrasonic cutter
This is a manual type ultrasonic cutter, which daringly pursued nice Features
user-friendliness. It is provided with a portable handle and storage
rack for use at various jobsites. It is best fitted for a wide range of
applications including carbon prepregs, resins, rubber, and fabrics. For
safety measures, the activation of ultrasonic vibration is reported with
illumination and sound. The product complies with the CE Standard.
Combination transducers
Frequency
Applicable materials
HP-2200
22kHz