Other materials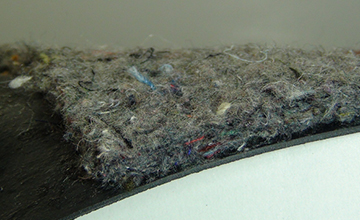 Materials other than listed in the processing examples, our cutter can cut various materials. Such as vulcanized / unvulcanized rubber, unhardened ceramics, aluminum foils, copper foils, nonwoven fabrics and specially processed papers. Our cutters' variation depends on the work, so we recommend you to try a free test cutting. Before you send your work sample to us, please read through the flow of our test cutting.
Common uses of other materials
Living materials
Industrial materials
Clothing related
Furniture, interiors
Examples of cut by ultrasonic cutter
Rubber Cutting.
This is a video of cutting rubber with an ultrasonic cutter.
Carpet cutting.
This is a video of cutting carpet with an ultrasonic cutter.
Seismic mat(polyurethane) cutting.
This is a video of cutting seismic mat with an ultrasonic cutter.
Products for Composite other materials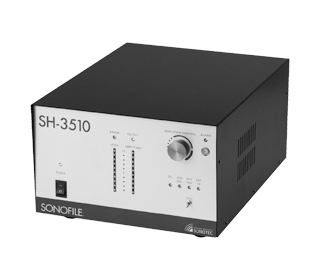 High-power Ultrasonic Cutter featuring Maximum Output of 500 W
The oscillator with a maximum power output of 500 W enabled powerful
cutting of difficult-to-cut and extra-tough work pieces. Abrasion resistant
carbide blade with 1 mm thickness can be used. Exchanging signals for
on/off, emergency stop, change of output level, and other features with
automated machinery or industrial robots is, of course, possible.
Machine / robot-mounted type
Manual-type hand piece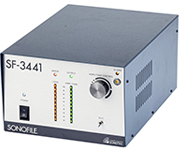 Standard Model for Use with Automated Machinery
This ultrasonic oscillator is capable of exchanging signals with the main units of automated machinery, industrial robots, plotters, etc., for operations, such as turning on/off, emergency stop and switching the output level.
Machine / robot-mounted type
Manual-type hand piece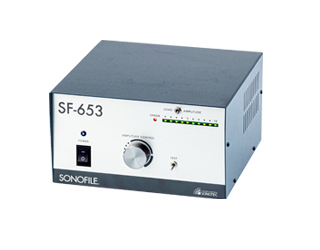 Our unique power circuit and the use of cooling air have enabled the CE-compliant, versatile manual-type ultrasonic cutter continuous long-hour use
This is a high-frequency cutter featuring the 40 kHz (40,000 vibrations
per second) vibration frequency of tool with the amplitude of 30 microns.
It maximizes the effect of ultrasonic high-speed micro vibrations. A wide
range of materials, including newly developed composite materials,
rubber and leather, can be cut at will with low processing pressure, sharp
cutting surface and little cutting chips. The power control circuit specially
developed by us and the cooling air inlet suppress the heat generation of
transducer even for large amplitude, thus enabling extended continuous
use. (For a long-time operation without air cooling, contact us.)
Machine / robot-mounted type
Combination transducers
Frequency
Applicable materials
HP-653
40kHz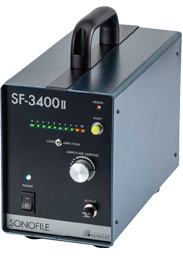 High-output cutter for manual operation: Assisting manual operations with clear cutting
This is a high-power ultrasonic cutter featuring the ultrasonic power
output of 220 W. The tool's ultrasonic vibrations at a frequency of 22 kHz
(22,000 vibrations per second) drastically reduce the cutting resistance.
Varieties of materials can be cut even more rapidly and cleanly with a
lower processing pressure. A function to enable constant monitoring of
loads during cutting was added anew, thereby ensuring added safety and
user friendliness.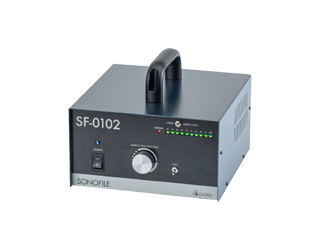 CE-compliant, versatile manual-type ultrasonic cutter
This is a manual type ultrasonic cutter, which daringly pursued nice Features
user-friendliness. It is provided with a portable handle and storage
rack for use at various jobsites. It is best fitted for a wide range of
applications including carbon prepregs, resins, rubber, and fabrics. For
safety measures, the activation of ultrasonic vibration is reported with
illumination and sound. The product complies with the CE Standard.
Combination transducers
Frequency
Applicable materials
HP-2200
22kHz