Sponge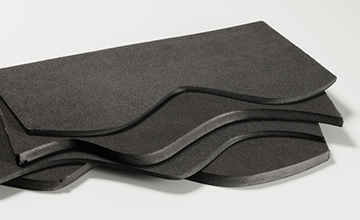 Sponge refers to an animal named Sponge that lives in the ocean, in Japan, we generally say is formed or solidified resin. Our cutter is good at cutting urethane form, foamed polyethylene foam, chip urethane and rubber sponge.
Common uses of sponge
For filtering use
Cutting a fixed form
Examples of cut by ultrasonic cutter
Sponge cutting.
This is a video of cutting a sponge with an ultrasonic cutter.
Products for Sponge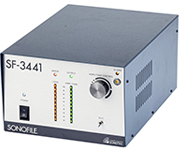 Standard Model for Use with Automated Machinery
This ultrasonic oscillator is capable of exchanging signals with the main units of automated machinery, industrial robots, plotters, etc., for operations, such as turning on/off, emergency stop and switching the output level.
Machine / robot-mounted type
Manual-type hand piece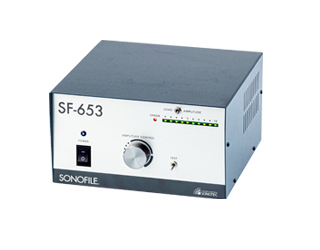 Our unique power circuit and the use of cooling air have enabled the CE-compliant, versatile manual-type ultrasonic cutter continuous long-hour use
This is a high-frequency cutter featuring the 40 kHz (40,000 vibrations
per second) vibration frequency of tool with the amplitude of 30 microns.
It maximizes the effect of ultrasonic high-speed micro vibrations. A wide
range of materials, including newly developed composite materials,
rubber and leather, can be cut at will with low processing pressure, sharp
cutting surface and little cutting chips. The power control circuit specially
developed by us and the cooling air inlet suppress the heat generation of
transducer even for large amplitude, thus enabling extended continuous
use. (For a long-time operation without air cooling, contact us.)
Machine / robot-mounted type
Combination transducers
Frequency
Applicable materials
HP-653
40kHz