Punching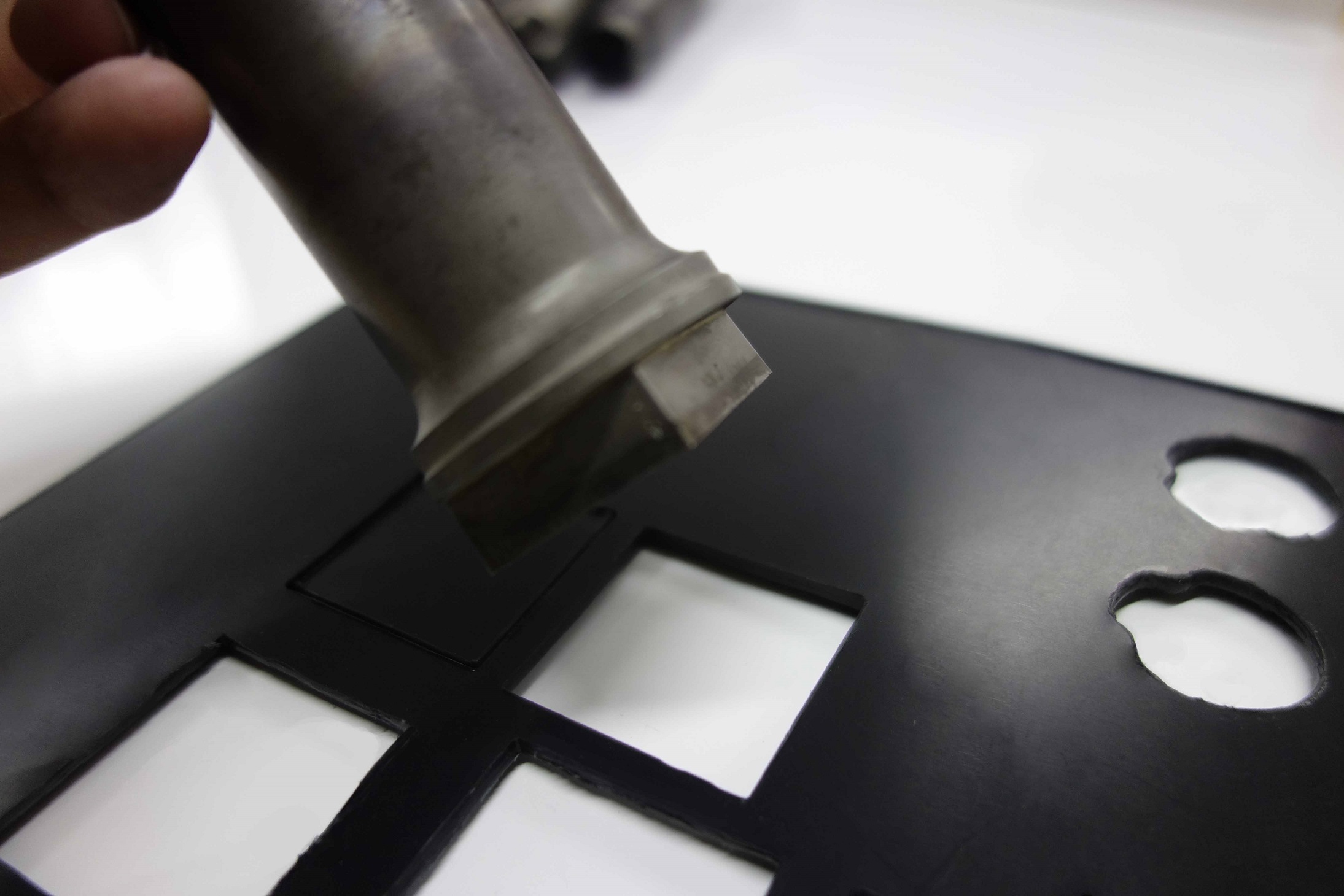 Punching by our ultrasonic is a method of processing to punch into any shape by pressurizing a cutting die onto a panel with less resistance. It doesn't require large equipment, so the production period is shorter than the press mold and also the cost is far lower. It is mainly used for the sensor embedding part at car bumpers or rivet mounting holes of interior. Our punching tools can support rounded holes, square holes or other shaped holes so please contact us for any technical question.
Common uses of punching
The sensor embedding part at car bumpers
Rivet mounting holes of interior
Examples of cut by ultrasonic cutter
Punching of PP material with a thickness of 3 mm.
Polypropylene punching.
Products for Punching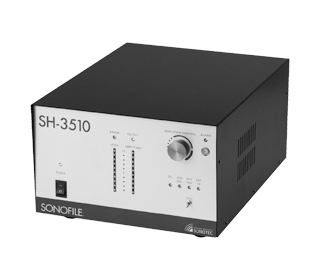 High-power Ultrasonic Cutter featuring Maximum Output of 500 W
The oscillator with a maximum power output of 500 W enabled powerful
cutting of difficult-to-cut and extra-tough work pieces. Abrasion resistant
carbide blade with 1 mm thickness can be used. Exchanging signals for
on/off, emergency stop, change of output level, and other features with
automated machinery or industrial robots is, of course, possible.
Machine / robot-mounted type
Manual-type hand piece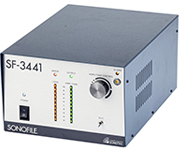 Standard Model for Use with Automated Machinery
This ultrasonic oscillator is capable of exchanging signals with the main units of automated machinery, industrial robots, plotters, etc., for operations, such as turning on/off, emergency stop and switching the output level.
Machine / robot-mounted type
Manual-type hand piece