Switch from the water jet cutting machine and laser cutting machine to cut the running costs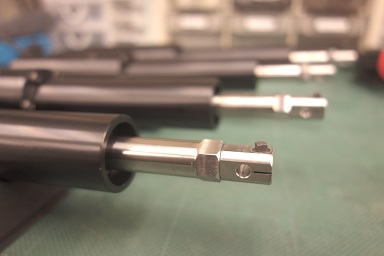 The initial and running costs were much affordable than existing equipment. In addition, the equipment became downsizing and we could make effective use of a vacant space. Moreover, the fact that the working process has been reduced was a decisive factor to adopt Sonotec cutter.


Challenges faced before adopting the product
There were issues with cost and time.
The running cost of the existing water jet was expensive.
In the case of failure, the cost and time of maintenance were used to be the factors to stop production.
Large space was required for incidental equipment.
It was necessary to secure a large processing space because incidental facilities such as waste water treatment and drying were also needed.
Solutions using Sonotec ultrasonic cutter
Switching from existing equipment to an ultrasonic cutter.
Since waste water treatment was unnecessary and the amount of cutting crumbs became very small, it became friendly to the environment. Drying process is no longer needed. Quality of cross-section was improved. Maintenance is easy to handle only by the replacement and the cleaning of the consumables and the time was also shortened. The area used exclusively by the facilities (including incidental facilities) was halved. The noise was eliminated.